Hey there, it's time for Healthy Halloween Treats! As the spooktacular season approaches, it's time to conjure up some delicious treats that will thrill your taste buds without haunting your health. This year, let's reimagine Halloween by embracing spooky and healthy delights that will leave you feeling nourished and satisfied. Get ready to don your aprons and embark on a culinary adventure of tasty and nutritious Halloween treats. So, grab your cauldrons and let's brew some magic! Bring on the Healthy Halloween Treats!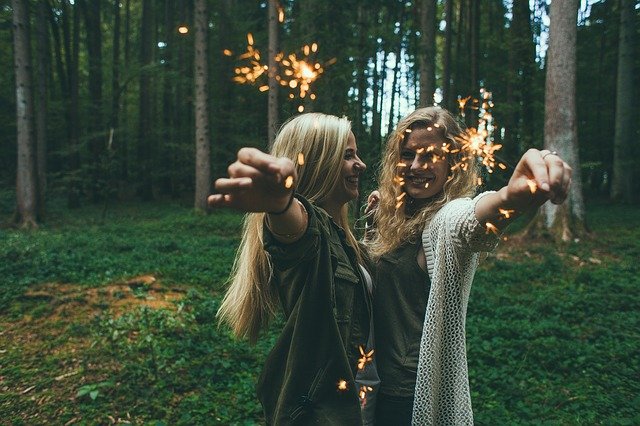 Creepy-Crawly Snacks: Tricks and Treats (#1 in Healthy Halloween Treats)
First up, let's create some creepy-crawly snacks that are as fun to make as they are to eat. Imagine munching on spider-shaped avocado toast, using black sesame seeds for those eight spooky legs. Or how about carving eerie faces on bell pepper jack-o'-lanterns, filled with a delicious and nutritious hummus dip? These tricks and treats will add a spooky touch to your Halloween spread.
Ghoulishly Good Desserts: Sweet Satisfaction
No Halloween is complete without some hauntingly delicious desserts. But fear not, we've got you covered with healthier alternatives that will satisfy your sweet tooth. Whip up some "monster eye" fruit skewers using grapes and sliced kiwis, or indulge in homemade pumpkin energy balls rolled in coconut flakes. These ghoulishly good desserts will delight both kids and adults alike.
Sip on Spooky Elixirs: Bewitching Beverages
Quench your thirst with bewitching beverages that are as delicious as they are spooky. Skip the sugary drinks and try making your own hauntingly healthy potions. Create a bubbling cauldron of green "witch's brew" smoothie using spinach, frozen bananas, and a dash of spirulina. Or concoct a refreshing "bloody orange punch" by mixing freshly squeezed blood orange juice with sparkling water. These spooky elixirs will add a magical touch to your Halloween celebration.
Pumpkin Power: Superfood Magic
Let's not forget the star ingredient of the season—pumpkin! Embrace the nutritional benefits of this vibrant orange squash and infuse it into your Halloween treats. Whip up a batch of pumpkin spiced chia pudding, packed with fiber and omega-3 fatty acids. Or create a creamy pumpkin soup with a hint of warmth from cinnamon and nutmeg. These pumpkin-powered delights will satisfy your taste buds while providing a nutritional boost.
Monster Makeovers: Healthy Halloween Treats
Who said you have to completely abandon traditional Halloween treats? Give them a healthy makeover! Instead of sugary candy bars, make your own dark chocolate-covered fruit popsicles or "mummy" banana pops using Greek yogurt and white chocolate drizzle. Transform ordinary popcorn into "monster munch" with a sprinkle of nutritional yeast and savory spices. These creative ideas will ensure a healthier Halloween while keeping the fun alive.
So, let's enjoy the spooky spirit while nourishing our bodies with these delicious and nutritious treats. From creepy-crawly snacks to ghoulishly good desserts and bewitching beverages, there's something for everyone to enjoy. Let's create a Halloween celebration that delights our taste buds, fuels our bodies, and leaves us feeling both satisfied and spooked in the healthiest way possible.
Happy haunting, and may your Halloween be filled with deliciously nutritious treats!
Yours in spooky and healthy indulgence,
Carla