Whether you're a couple yearning for a love-drenched escape or a family hungry for an exhilarating escapade, these summer vacation ideas are like a treasure trove of delight, offering a harmonious blend of snugness, pocket-friendliness, and memories that will dance forever in your heart. Just like skilled sailors charting their course, by embracing the tips provided, you can steer your journey towards the shores of fulfillment, where joy and lasting recollections await to embrace you.
Summer Vacation Ideas for Couples:
Destination 1: Santorini, Greece – Romance in the Aegean
Santorini, with its iconic blue-domed churches and breathtaking sunsets, is a perfect destination for couples seeking a romantic summer getaway. The island's picturesque landscapes, charming villages, and stunning beaches create an idyllic setting for lovebirds.
Must-see attractions:
Oia: Explore the narrow streets of Oia, known for its dazzling white houses and stunning views of the caldera. Don't miss the opportunity to watch the sunset from the famous Oia Castle.
Red Beach: Spend a day lounging on the unique red sands of Red Beach, surrounded by towering cliffs and crystal-clear waters.
Fira: Visit the capital town of Fira and enjoy its vibrant atmosphere, vibrant nightlife, and boutique shops.
Akrotiri Archaeological Site: Discover the ancient ruins of the Minoan city preserved under volcanic ash, offering a fascinating glimpse into Santorini's rich history.
Tips:
Book accommodations with a caldera view to fully immerse yourself in Santorini's magical ambiance.
Rent a car or a scooter to explore the island at your own pace.
Sample traditional Greek cuisine at local tavernas, and don't forget to try the delicious Santorinian wines.
Destination 2: Kyoto, Japan – Cultural Retreat for Couples
Kyoto, Japan's cultural capital, offers an enchanting blend of history, tradition, and natural beauty. It's an ideal destination for couples seeking a serene and culturally immersive summer vacation.
Must-see attractions:
Kinkaku-ji (Golden Pavilion): Marvel at the stunning gold-leaf-covered temple set amidst a tranquil garden. The reflection of the pavilion in the surrounding pond is a sight to behold.
Arashiyama Bamboo Grove: Take a romantic stroll through the enchanting bamboo forest, creating a serene and otherworldly atmosphere.
Fushimi Inari Taisha: Explore the iconic shrine famous for its thousands of vibrant red torii gates, leading up to the sacred Mount Inari.
Gion District: Experience the traditional charm of Kyoto by wandering through the historic streets of Gion, known for its geisha culture.
Tips:
Visit during the summer to witness the awe-inspiring Gion Matsuri festival, one of Japan's most celebrated events.
Stay in a ryokan, a traditional Japanese inn, for an authentic cultural experience.
Rent a kimono and explore the city while dressed in traditional attire.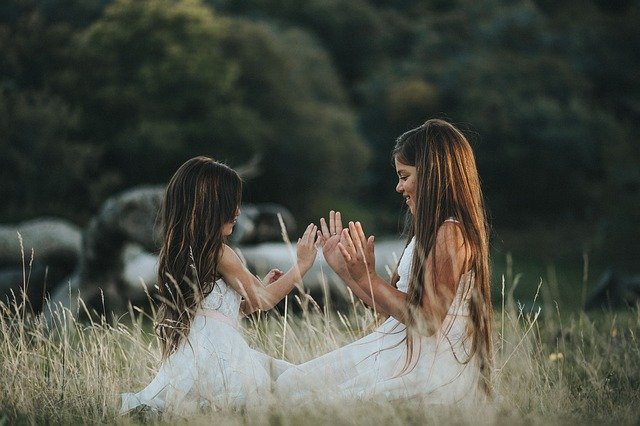 Summer Vacation Ideas for Families with Kids:
Destination 1: Orlando, Florida – Magical Family Adventure
Orlando, often referred to as the "Theme Park Capital of the World," offers endless entertainment and excitement for families with kids. From world-famous theme parks to immersive experiences, Orlando promises an unforgettable summer vacation.
Must-see attractions:
Walt Disney World: Dive into the enchanting realm of Disney at the Magic Kingdom, Epcot, Animal Kingdom, and Hollywood Studios.
Universal Orlando Resort: Explore the thrilling rides and attractions at Universal Studios, Islands of Adventure, and the Wizarding World of Harry Potter.
Kennedy Space Center: Embark on a space exploration journey at NASA's Kennedy Space Center, where kids can learn about the wonders of space travel.
Discovery Cove: Experience a unique family adventure by swimming with dolphins and snorkeling in a vibrant coral reef.
Tips:
Purchase multi-day park tickets or combo tickets to maximize your savings.
Beat the crowds by arriving early or visiting during weekdays.
Stay at a family-friendly resort with amenities like pools, kids' clubs, and on-site dining options.
Destination 2: Barcelona, Spain – Vibrant Family Getaway
Barcelona, known for its vibrant culture, beautiful architecture, and stunning beaches, offers a fantastic summer vacation destination for families with kids. The city provides a perfect blend of history, entertainment, and relaxation.
Must-see attractions:
Park Güell: Explore the whimsical park designed by the renowned architect Antoni Gaudí, featuring colorful mosaics and unique structures.
La Sagrada Familia: Marvel at Gaudí's masterpiece, an awe-inspiring basilica that has been under construction for over a century.
Barcelona Zoo: Enjoy a day of family fun at the zoo, home to a wide array of animals, including dolphins, elephants, and lions.
Barceloneta Beach: Relax and soak up the sun at one of Barcelona's beautiful sandy beaches, while kids can enjoy building sandcastles and playing in the clear Mediterranean waters.
Tips:
Take advantage of Barcelona's excellent public transportation system to easily explore the city.
Indulge in delicious Spanish cuisine at the city's numerous tapas bars and restaurants.
Visit Park de la Ciutadella, where kids can play in the expansive park and enjoy boat rides on the lake.
I hope you find these summer vacation ideas helpful and enjoy a magical summer! Also, don't miss these superfast and effective breathing exercises to calm travel anxiety!