Can you believe it? It's that time of year again when the air turns crisp, leaves transform into vibrant hues, and our taste buds start craving those cozy fall flavors. As I'm already dreaming of Halloween decorations and cozy evenings by the fireplace, I couldn't resist sharing some mouthwatering recipes that celebrate the delightful combination of pumpkin and spice. So, grab your aprons and get ready to indulge in these delicious fall flavors!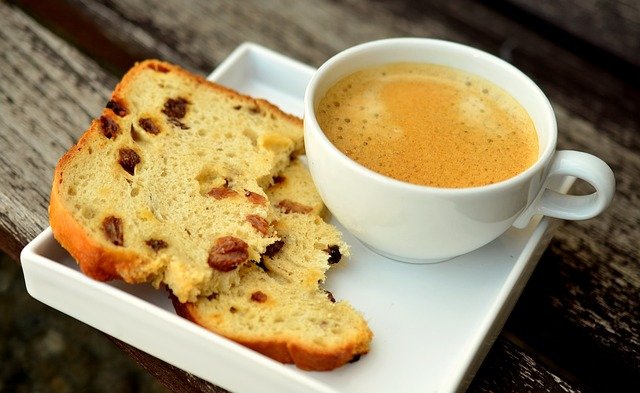 Pumpkin Spice and Everything Nice: Sweet Treats
First up, let's satisfy our sweet tooth with some delectable pumpkin-spiced desserts. I'm thinking of a warm slice of pumpkin pie, its velvety filling delicately infused with aromatic spices. Or how about some fluffy pumpkin spice cupcakes topped with a creamy cinnamon frosting? These sweet treats will transport your taste buds to a cozy autumn wonderland.
Pumpkin Perfection: Savory Sensations
Now, let's explore the savory side of fall flavors with some mouthwatering pumpkin-inspired dishes. Imagine a creamy pumpkin soup, rich and velvety, with a hint of warmth from nutmeg and ginger. Or how about a hearty pumpkin risotto, where the creamy rice and tender chunks of pumpkin meld together in perfect harmony? These savory sensations will leave you craving seconds and thirds.
But wait, there's more Fall Flavors!
Fall flavors go beyond just pumpkin and spice. Don't forget to try other autumnal ingredients that elevate these recipes to new heights. Think of the nutty crunch of toasted pecans, the sweet tanginess of cranberries, or the warmth of cinnamon and cloves. These complementary flavors add an extra layer of deliciousness to your fall culinary adventures.
Spice Up Your Morning: Pumpkin Breakfast Delights
Who said pumpkin and spice were only for desserts and savory dishes? Kickstart your day with some pumpkin-inspired breakfast delights. Imagine waking up to the aroma of freshly baked pumpkin spice muffins, or indulging in a stack of fluffy pumpkin pancakes drizzled with maple syrup. These breakfast treats will have you ready to conquer the day, one delicious bite at a time.
Unleash Your Inner Barista: Pumpkin Spice Beverages
No fall recipe roundup is complete without mentioning the iconic pumpkin spice latte. But why stop there? Get creative in your own kitchen and whip up some homemade pumpkin spice beverages. From creamy pumpkin spice hot chocolate to refreshing pumpkin spice iced tea, the options are endless. Sip on these cozy concoctions and let the warmth of fall infuse every sip.
So, my fellow food enthusiasts, let's embrace the magic of fall flavors with these delicious recipes featuring pumpkin and spice. Whether you're a pumpkin lover or a skeptic, these culinary delights will win over your taste buds and have you craving all things autumn. So, get ready to indulge in the season's bounty and savor the deliciousness of fall, one bite at a time.
Happy cooking and may your kitchen be filled with the irresistible aromas of pumpkin and spice!