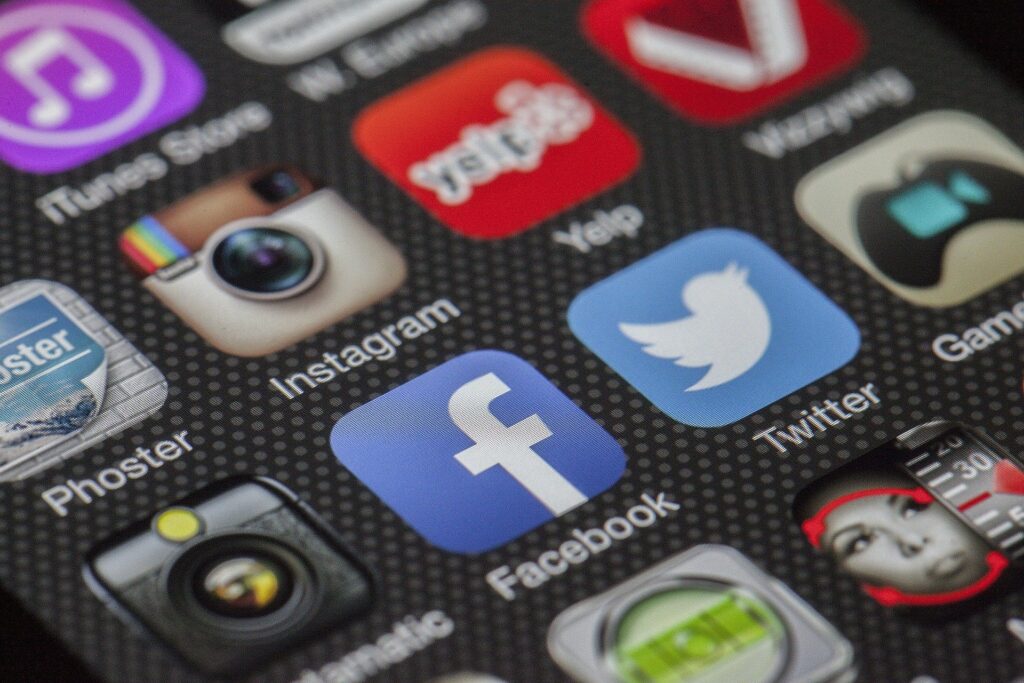 Your Free book: TRAFFIC SECRETS

How to get consistent and valuable traffic to your website. Get it here.
No, it's not about sharing your blog post on social media. You already do that. But did you know there are 3 other free ways to get more traffic from your social media accounts?
Here are three excellent ways that you can use social media to drive more visitors to your website.
---
Note: This post may contain affiliate links. If you buy from our links, at no additional cost to you, we get commissions so we can improve this site. For more information, visit this page.
Source of the images: Pixabay.
---
I. Create a LinkedIn Group
LinkedIn is one of the best sources you can use to gain more traffic from social media. For example, did you know that for every 5,000 members that you have within your group, you can generate roughly 15,000 visitors to your site?
Yes, that's possible, because when you have a group, you can announce your latest blog post to the entire group with a simple click of a button. It can be as effective as an email blast!
Still, you have to be careful. You can't just spam your group, otherwise you risk turning your members into anti-fans or making them immune to your content. Therefore, a safe approach is to limit your group blasts to once a month.
Once you create your group, invite all your connections to join it and start posting great content daily.
II. Use Tweet-able Quotes
Another great way to attract social traffic to your website is by including quotes and phrases to your blog posts that your readers can quickly tweet. This is a much more effective strategy for increasing your social traffic than merely placing a "Tweet This" button at the end of your post.
Method 1 – Plugins!
If you use a WordPress theme for your website, then you can head straight to the plugins section and put the word "tweet" in the search bar, or if you want my recommendation, you can install the Better Click to Tweet plugin.
Not a WordPress user? Don't fret. You can still easily implement this function with…
Method 2 – Use an external website
Sign up for free at ClickToTweet.com and use the Create a Basic Link function. Can't find it? No worries. Just access this page: clicktotweet.com/basic and paste a short, tweet-able quote in the message box.
ClickToTweet will then offer you a link that you can swiftly implement in your blog post, which will automatically become a tweet-able quote when visitors stumble upon your blog. Easy, right?
III. Pay with a Tweet
Do you offer freebies on your website? Then this method is for you.
If you are giving away a free report or a cheat sheet, you can generate more traffic by making those who want to download the information send out a tweet to gain access.
While, most of the time, it's an email address you want to get in order for your audience to read your free report, having people tweet to download your freebie can increase your social traffic substantially.
Making users pay with a tweet is an effective strategy and you'll find that most people don't have an issue tweeting about your business. You might even notice an increase in your number of followers.
To implement this, you can go to www.paywithatweet.com, and they'll make it super easy for you (they have a free version too). They will generate the html code you can add to your blog post or squeeze page.
Conclusion
Gaining more social traffic doesn't have to be a difficult or expensive venture. With these three simple strategies, you can reach more readers and increase traffic to your website quickly and for free. But that's not all.
Do you want your traffic to explode and your business to flourish as quickly as possible?
Then I recommend you download this awesome free book: TRAFFIC SECRETS. Everything you need to fill your website and funnels with your dream customers.
---
Disclaimer. Some links on our website are affiliate links to verified and high quality products. Read the full disclaimer on our Privacy Policy page.