Energy Blueprint [Free Masterclass Training Series]
WANT TO DOUBLE YOUR ENERGY LEVELS?
Discover The 6-Step Science-Backed BLUEPRINT to Heal Your Fatigue and Get Your Energy Back
#1 best-selling author, Ari Whitten, spent the last 6 years creating something really special — "The Energy Blueprint."
So far, his "blueprint" has changed fifty thousand lives — And today, he's allowing me to give it away to a limited amount of people as a gift… And by gift, I mean 100% free.
Here's what you will discover (at NO charge). (No kidding).
SIX strategies to build REAL energy at the cellular level.
The real causes of fatigue… and how to fix them. (It's not as simple as "adrenal fatigue").
How to "clean up" damaged parts of cells to free up even more energy.
Rebuilding your internal antioxidant defense system! (50-100x more effective than vitamin C or antioxidant pills).
Make your cells regenerate faster while you sleep, so you wake up filled with energy.
How to literally build a bigger, stronger cellular engine (mitochondria) so your cells have WAY more energy-producing capacity (this one blows people away when they see it).
I recommend you sign up ASAP, because seats are limited and this training will take place only for another ten days. Once the course it over, it will no longer be free. So please, sign up to watch this life-changing information while you can.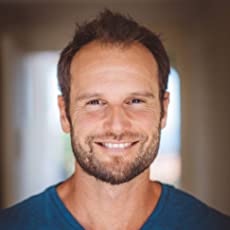 Ari Whitten was voted the #1 health influencer in 2020 by the Mindshare natural health community. He is the founder of The Energy Blueprint and is a #1 best-selling author and natural health expert who specializes in fatigue and human energy optimization. He has an extensive background in nutrition, exercise physiology, fat loss, body composition optimization, circadian rhythm, gut health, light therapies, and overall metabolic health. He has a B.S. in Kinesiology, holds two certifications from the National Academy of Sports Medicine (as a Corrective Exercise Specialist and Performance Enhancement Specialist), and recently completed his 3 years of coursework for his PhD in Clinical Psychology — an education that rounds out his approach to health optimization through body and mind. He has dedicated his life to studying health science for over 23 years.